ERC Distinguished Service Award
ERC Distinguished Service Award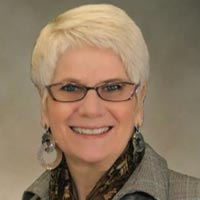 Maureen Campbell Honored with
Distinguished Service Award from Worldwide ERC®
Maureen Campbell, Senior Vice President of Premier Transitions has earned a Distinguished Service Award from Worldwide ERC®, the workforce mobility association. The award was announced at the Worldwide ERC® Spring Conference in Houston, Texas on May 19, 2016.
Since its inception in 1989, the Worldwide ERC® Service Recognition Awards Program has been honoring members who voluntarily share their time, talent and expertise through various contributions to the association.  Members earn a Distinguished Service Award upon accumulating 25 service points.
Campbell earned the award for her individual contributions to the organization, including her involvement in the 2015 Spring Conference Planning Committee, a two year commitment to the CRP Examination Committee, a seat on the U.S. Advisory Council, and participation in several Worldwide ERC Focus Groups.  Additionally, she has been a contributor to Mobility Magazine ("Relocation for the Ages"), and has served as a speaker at Worldwide ERC spring and fall conferences.  Campbell is one of only 443 members who have received the Distinguished Service Award since 1989.
Since 1964, Worldwide ERC® has been the forum for bringing workforce mobility professionals together, and our success is a direct result of our collaboration.  Worldwide ERC® is honored to congratulate and formally recognize those dedicated members for their contributions to that success.
About Premier Transitions:   Premier Transitions is a full-service relocation company assisting employers to facilitate job related moves for their employees.  Additionally, Premier Transitions offers a unique relocation program for seniors moving into retirement communities.  Premier works directly with independent living, assisted living, and continuing care communities to deliver a full-service program that facilitates downsizing, home preparation and sale, and household goods moves.  Corporate transferees and seniors are provided with a single point of contact from the beginning of their moves until they are successfully settled into their new location.
Premier Transitions is the newest member of Armstrong Relocation's family of companies and is headquartered in Memphis, Tennessee.  Since its founding in 1922, Armstrong has been committed to providing a growing complement of relocation services that are recognizably superior by building trust, reducing stress and delivering reliability. For additional information, visit www.armstrongrelocation.com.
About Worldwide ERC®
Worldwide ERC® has served for over 50 years as the membership association and foremost center for corporate and government mobility, educating and connecting mobility professionals worldwide. The recognized industry authority on talent mobility and assignments in the U.S. and major global traffic areas, Worldwide ERC® is headquartered in the Washington, DC metropolitan area, with representation in Belgium and China. Contact Worldwide ERC® at +1 703 842 3400, or visit www.WorldwideERC.org.
To learn more about Premier Transitions, call 888-254-0005 or email info@PremierTransitions.com.   Visit our website at www.premiertransitions.com.